A very blustery 'hello' this autumnal evening-the heating is on, fluffy fairisle socks are on, 'Moonrise Kingdom' is on and I for one am not venturing outside until absolutely necessary(quite possibly the most middle-aged thing I have ever said).
I have had a lovely week nonetheless catching up with old friends, taking afternoon tea at
The Blackbird Tearooms
(I cannot recommend it enough! I took a couple of instagram photos if you fancy a peek), and a train trip to the fishing town of Hastings. It always seems to be the same rainy weather whenever we venture along the coast, and today was no exception, but armed with our brollies and my trusty duffel coat we had a lovely wander round the Old Town. I love meandering along from junk shop, to bookshop, to boutique-ey shop, to junk shop and ending up on the beach surrounded by smoke-houses and fishing boats, even though my 'Twin Peaks' addiction made the abandoned fishing huts even more atmospheric amongst the grey haze...
The gorgeous Bells Bicycles-is it sad I was planning which outfit would go with each bike?!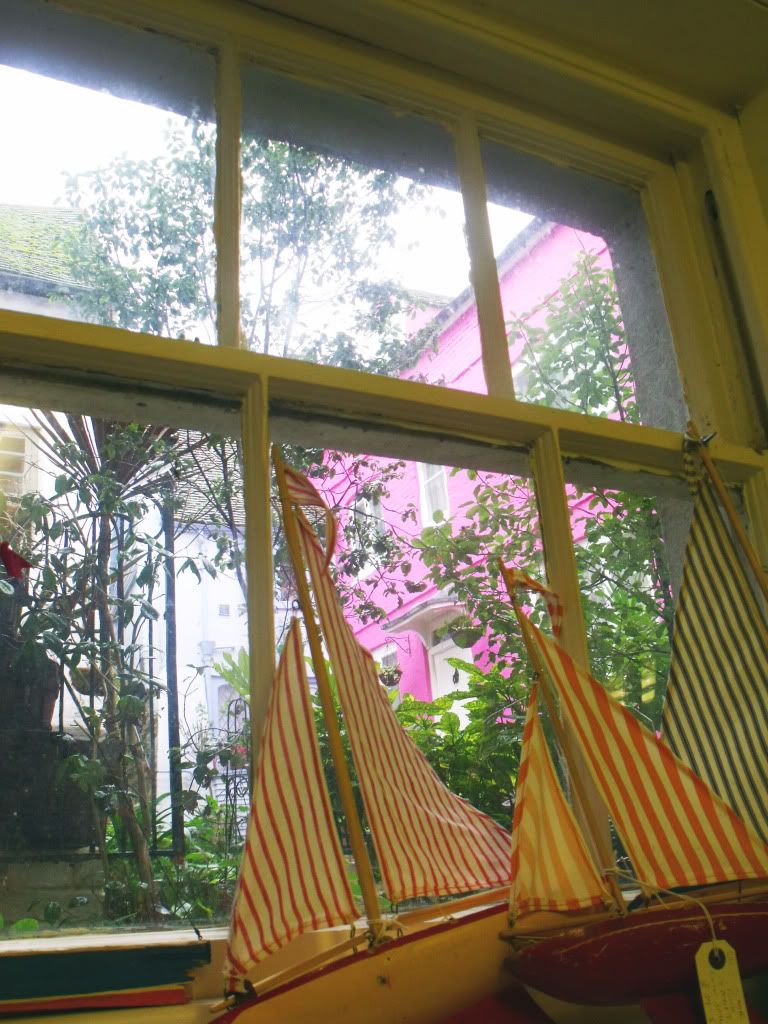 My new birthday jumper was a blessing today in the cold, it's lovely and warm and seemed to fit quite well for a fishing town-all I need now is a yellow anorak and a pair of waders for my fisherman look to be complete! I bought these trousers a week before my birthday and can't wait to wear them with brogues and a shirt for a nod to the 1920s 'Brideshead Revisited' wardrobe, which funnily enough I managed to pick up today in a gorgeous orange Penguin Classic, along with a copy of 'The Lost Girl'-equalling one very happy, book-loving blogger.
On the subject of books, blogging and Hastings, I have an embarrassingly belated 'thank you' to give to the lovely Jeska from L
obster & Swan
, as I won her gorgeous giveaway last month(eek) for this beaut of a book. I now want to redecorate every surface of my room and always pick it up when I'm lacking in inspiration-so thank you, Jeska! If you haven't visited her blog yet please go over and have a look, it's one of the most beautiful blogs I've seen.
Have a lovely weekend x
Listen to: 'Bikes' - Lucy Rose
Read: 'Brideshead Revisted' - Evelyn Waugh
Eat: Victoria Sponge Cake
Instagram: @capturingcastles