Firstly a very happy December to you all! I still can't believe how quickly this year has gone, and I'm becoming very aware of how little of 2012 there is left, and how much I still need to get done-eek!
On Saturday, we braved arctic temperatures and snow forecasts for a day trip to London and the
Imperial War Museum
to see the fabulous
Family in Wartime
exhibition. I am a self-confessed History nerd, but it has always been the social history side of things that particularly interest me. I love learning about how certain events affected real people's lives, especially during World War Two where the Home Front played such a vital role throughout. The exhibition focused on one family during the war and their efforts on the Home Front, which was a concept I absolutely loved and spent the whole time imagining what a fab period drama their lives would make(and of course working out the beautiful 1940s costumes for each character...)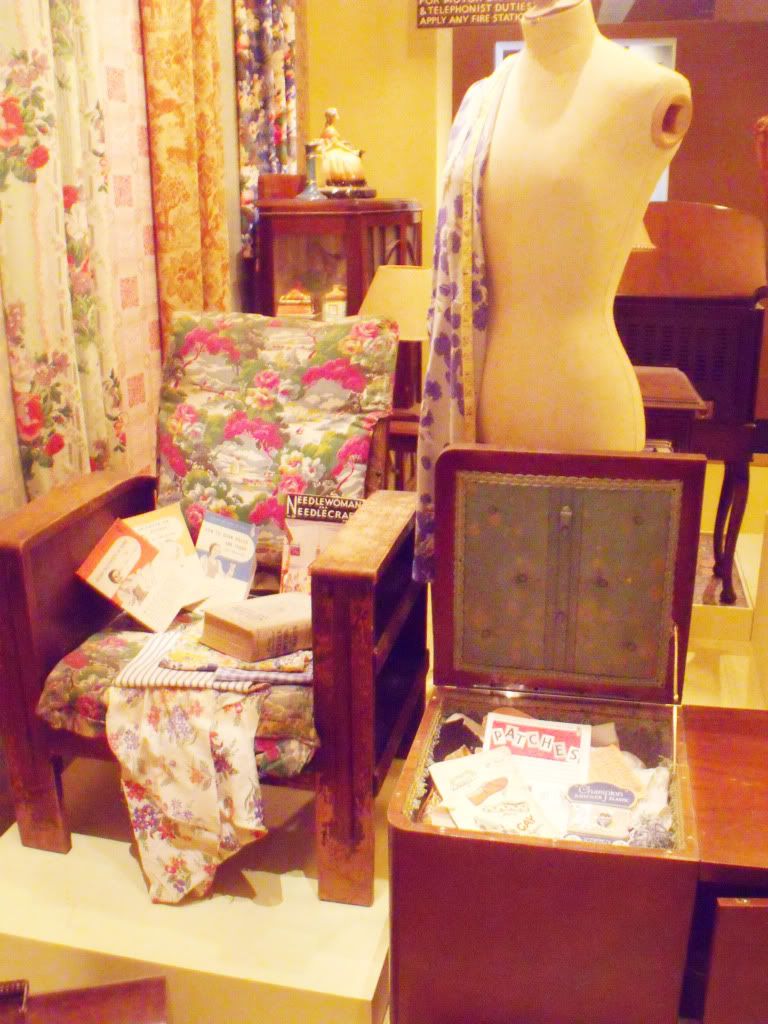 The attention to detail was amazing, with vintage fabric draping every surface, war-time sewing books and old Bush radios around every corner I was in a Home Front heaven.
How gorgeous is this yellow utility dress?! And those shoes! Although the dress was originally designed to use as little fabric as possible due to rationing, I don't think it's lost any of its femininity and wouldn't say no to something that beautiful in my wardrobe! I definitely think my love of this era comes from my Mum, who, not only acted as a walking audio guide throughout the exhibition, also has a beautiful vintage website from books to biscuit tins and everything in between, have a gander if you fancy:
Milly and Dottie's Emporium
Of course we couldn't have a day in London without a visit to Oxford Street(quite a contrast to the exhibition!), and I managed to pick up a gorgeous 1940s style dress from Primark no less, and a lovely little corduroy pinafore dress from Topshop which I'm sure will feature soon!
Phew, that certainly was a lot longer than anticipated-if you made it this far I hope you all have a lovely week ahead of you and manage to keep nice and warm(I'm currently under my duvet nursing a cold on my nth packet of tissues!)
x
Listen to: 'You've Got Me Wrapped Around Your Little Finger' - Beth Rowley
Read: 'The Go-Between' - L.P Hartley
Eat: Flapjacks