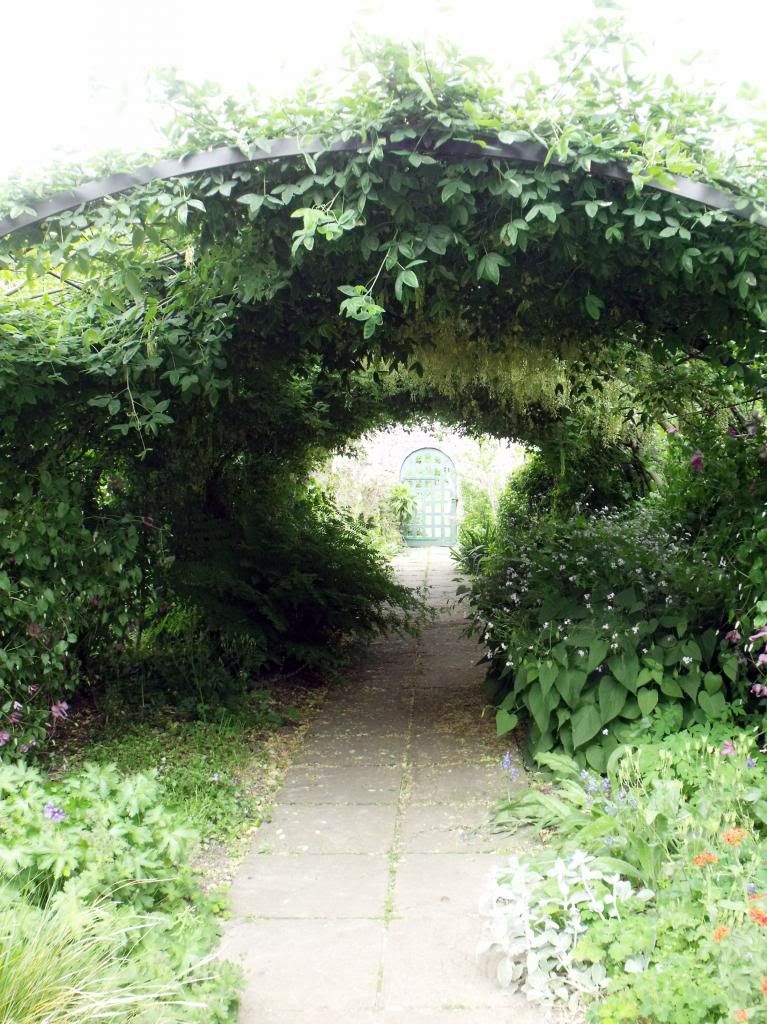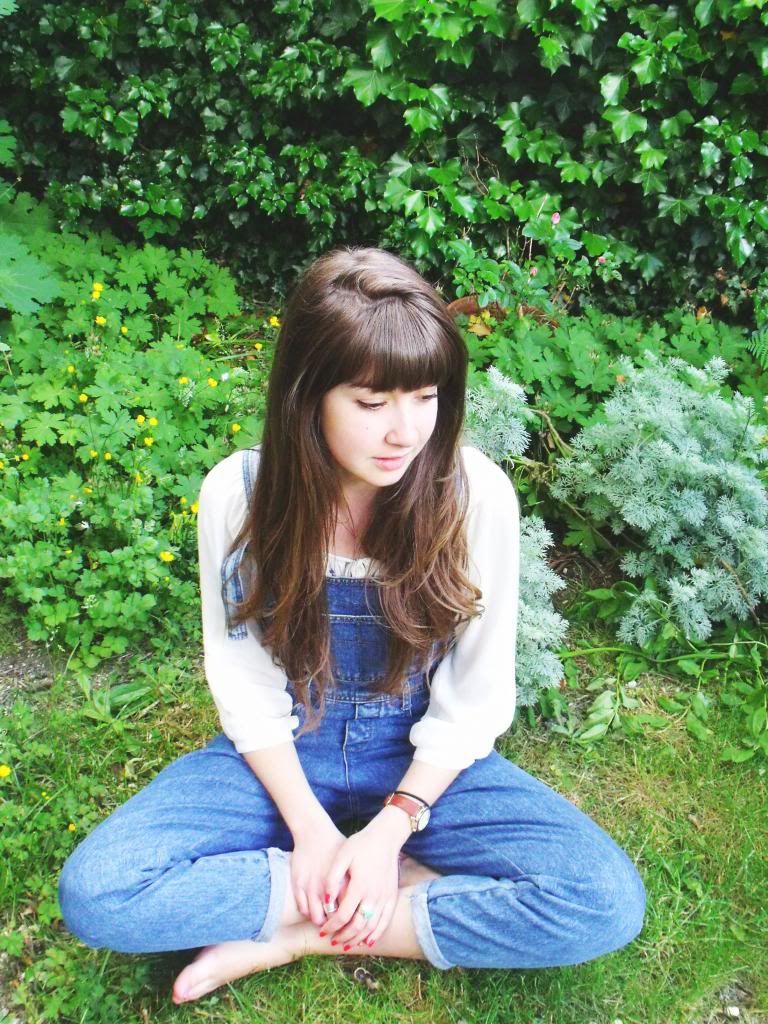 There is nothing nicer than taking off your shoes to feel the grass underneath your feet and momentarily feeling completely free. One that reminds you of being four years old and allowed to run wild in the park, which at the time seemed vast and endless and now you would do anything to have a fraction of sensing that freedom now. A simple yet wonderful pleasure of dancing barefoot to feel the earth between your toes and feeling like you're four again. It's the small things like that which make me realise that some things aren't as bad as they seem (my own little 'Amélie moment) and when there are daisies in your hair, nothing in the world can be wrong. There's also something lovely about how much I feel like an overgrown toddler in these dungarees - my new go-to item of clothing are these beauties. I just want to romp and dance to my heart's content wearing these (this evening has been spent dancing to Justin Timberlake, Kings of Convenience and Destiny's Child after a couple of G&T's with the Mumma). Actually, I think the best place to dance in them would be a Greek island with Colin Firth, which is an offer I would never refuse, especially after the amount of Meryl Streep/Mamma Mia comments I received in this get up, which in my books can never be a bad thing.
The past few weeks have been a mix of ups and downs - lots of work meaning not a lot of sleep, a family wedding (hopefully a post shortly!) meeting lovely and hilarious relatives I have never seen before, as well as finally being able to read, listen to my music and start planning for my future to make things happen for myself.
These floral photos are taken by my beautiful best friend when she was back from the big smoke and was so lovely to see her after a good few months apart when we have spent the last eight living only two minutes away from eachother. Much needed laughter and a long over due catch up was had wandering in the park and planning our next meet up! The next few weeks will hopefully be a little calmer where lots of plans can be made and hopefully many more sunny escapes will be had.
I also just wanted to say thank you for your lovely words welcoming me back to blogging! I have a few posts lined up and it is so nice to feel inspired again. I'm not entirely sure about the whole GFC/bloglovin' shabang but you can follow me on bloglovin' (thank you to those who have joined me over there) and the link is on the sidebar.
Hope you all have a glorious sunny weekend. x
Listen to: 'Dancing Barefoot' - Patti Smith
Read: 'Travelling Light' - Tove Jansson
Watch: 'Glorious 39'